Promotion for conversion to LED lighting
Commercial operators use lighting with modern LED technology for many reasons: Cost savings, energy efficiency, environmental awareness, and improved lighting quality. For exactly these reasons, the organic shop Naturkost & Biostro from Grimma approached us with a request to convert the existing lighting systems to LED technology. After on-site evaluation as well as examination of the funding possibilities, we were able to carry out the cost analysis and light planning with the designated lights. These documents were also required for submission of the funding measures. Mr. Kaufmann, owner of Naturkost & Biostro, was very happy about the funding level of the conversion of 50%.
During implementation, we ensured dismantling of existing lights, as well as mounting of the new lights, thereby ensuring smooth installation without any loss of opening hours.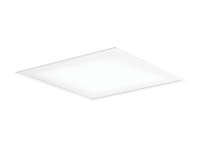 Demi
Demi represents a high quality lighting solution for office buildings. It provides maximum efficiency and a uniform illumination everywhere.It's perfect for areas, where you need maximum flexibility of space arrangement or when the final layout is not yet known. The universal luminaire body can be installed in plasterboard or modular ceilings, ensuring the best match with the interior space design.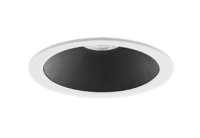 Nitor
The classic downlight has been fundamentally improved and overhauled. With uncompromising performance, maximum efficiency and with a wide variety of applications it has become an indispensable part of (almost) every project. It's also a relamping opportunity, where energy consumption can be decreased by up to 70% and a fast payback time can be reached. Moreover, with the same diameter, the luminaire replacement is quick and clean, with no need for additional ceiling work.


Date: 2015
Lighting design : K & R Lichtkonzept GmbH